2018-12-13 19:32:41
Logo and Branding Design Agency in Los Angeles

Having a reputable online presence is essential to having a successful website. Whether you are a start-up or multinational corporation, your logo and brand can make a big difference on your bottom line.
Having a popular logo and brand image can have hugely positive effects for your company. It establishes an identity for your business that your target base can trust and rely upon. If you are able to form a trustworthy connection to your consumers, then they will reward you by becoming brand loyalists who regularly choose you as their product or service provider and will spread the word about you.
Logos are sometimes overlooked as unnecessary gimmicks. But they go a long way to solidifying your place in the market. Think about McDonald's golden arches, Nike's check mark, or Apple's…apple. These logos have all become representative of those companies and their respective products. They enable consumers to create powerful associations with their businesses that greatly influence the choices those consumers make when looking for products or services. Logos make it easier for consumers to remember which brands they've used and trusted before.
WHY DO YOU NEED LOGO AND BRANDING?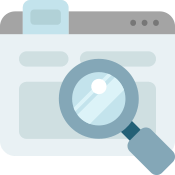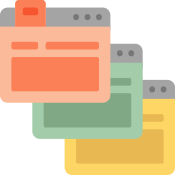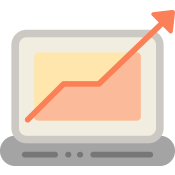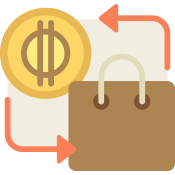 Developing a powerful brand images takes time though and you need a strategist who can oversee its continued growth and improvement. Coalition Technologies is here to be your logo and branding strategist. Our team includes creative designers who know how to formulate the type of online image that will build trust and revenues with our client's consumer bases.
This is an area of your business plan that cannot be ignored. If you take the time to invest in a quality brand image, you will benefit from it. Coalition Technologies can meet with you and discuss what type of logo and branding strategy you want to pursue.
Do you have a logo that you already love? That isn't a problem. Our branding strategists can work with your existing logo and incorporate it into our plan to improve your online image. If you are starting from scratch, we can also help you too! We've had some clients who had no idea where to begin and we were able to walk them through the entire process and then deliver the results that they wanted.
Logos We Designed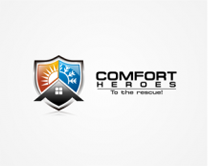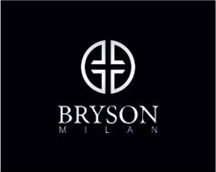 Standing out in the online world can be quite the daunting task. There are hundreds and hundreds of millions of websites on the Internet. Being able to find your place in all of those sites is fundamental to experiencing success. Coalition Technologies knows the best ways to improve your online reputation and image but we also will take the time to obtain a thorough understanding of your business industry so we can appropriately brand you in the most profitable manner.
Furthermore, we've also worked with client's who needed brand revitalization — meaning that they made some decisions that didn't have a positive impact on their image. If you are in a similar boat, Coalition Technologies can help you too. We are interested in the long-term and not taking shortcuts to temporarily get you in the spotlight. Part of this philosophy requires that we have a reliable relationship with one another and that is something we take very seriously. At other companies, you are just another task on the to-do list waiting to get crossed off. But at Coalition Technologies, you will be a priority for a team of branding specialists who care about your image as much as you do and want to see you grow and expand as a business. That's the Coalition Difference.
What Clients are saying about us
I found Coalition Technologies on Yelp and decided to try them out because of their five star rating. I usually don't get that excited about restaurants or services that I've had, but I can honestly say that CT did a SIX star job on my website. The designers were extremely helpful and nice and helped guide me through the whole process of designing my new website. Once the site was finished, their SEO worker did a quick job of pushing my site to the top of search results. I am recommending CT to everyone I know.