Native Union
Client: Native Union
URL: www.nativeunion.com
Case Summary: After working with another BigCommerce Enterprise partner to redesign their ecommerce sites, Native Union was forced into another redesign project when conversion rates and site performance collapsed. Within 5 months of working with Coalition to design, develop and launch a new site, Native Union experienced a fantastic rebound.
Read the challenge, our solution, and the result below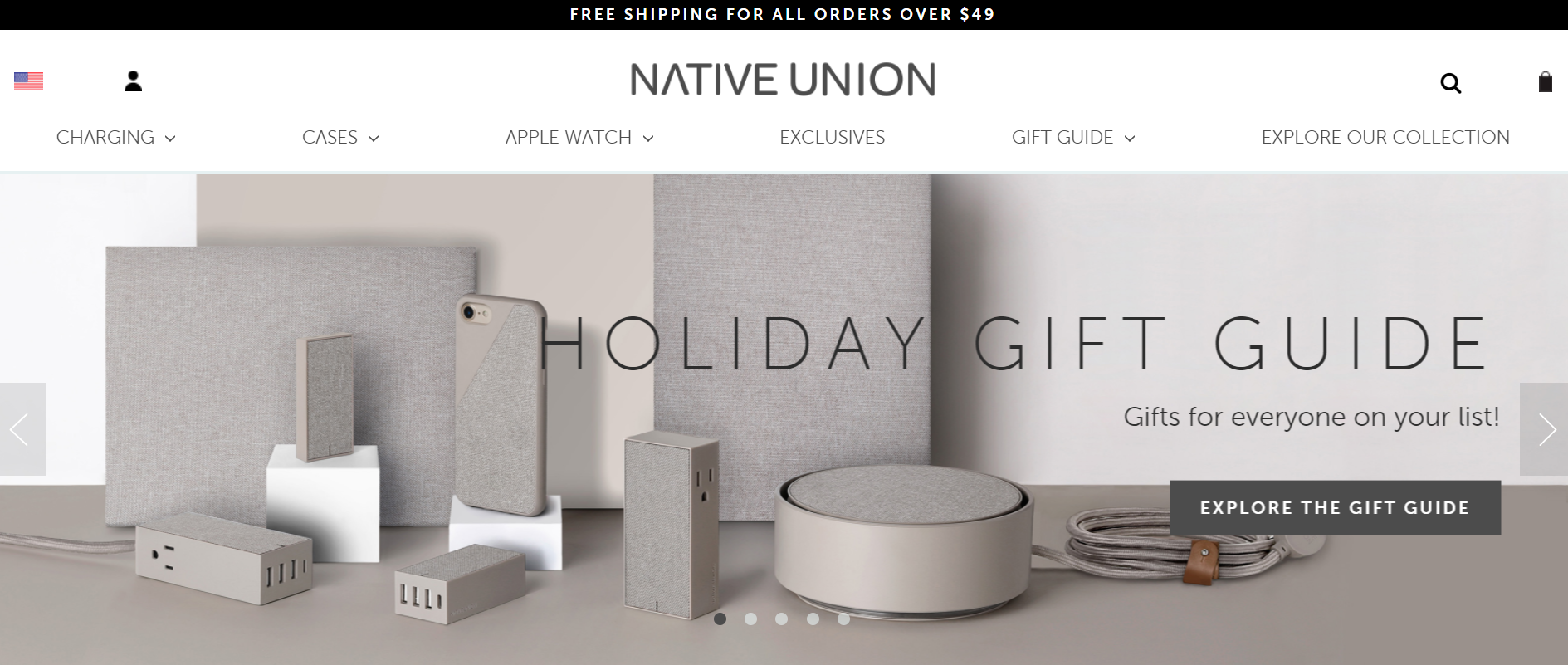 Challenge
Coalition was chosen to help redesign the Native Union sites (for 6 international regions) and develop numerous custom features that help improve the sites' UX and marketability.
Solution
Our redesign helped this tech accessory company get what they needed: more conversions. Take a look at our design and our results.
Result
Organic traffic to the site grew by over 58%. Conversion rates rose by 37% across all devices. And revenue? How about a 20% month over month increase? In less than six months, our work not only drove more visitors the brand – it also paid for itself several times over.