2020-08-07 23:29:46
WordPress Design, Development & Marketing Agency
WordPress Web Design & Development
Choose the #1 Website Developer for Lead Generation on WordPress
At Coalition Technologies, we work with you to build a comprehensive WordPress site that focuses on higher engagement rates, maximized functionality, and intuitive user experience.
Create the best lead generation website for your business with a company that has nearly a decade of experience. Get in touch with us for a free strategy, timeline, and competitor review today.
Contact Us for your $10,000 value strategy for free
Why Choose WordPress?
WordPress is an incredibly popular content management platform that has been around for nearly two decades. It evolves and innovates as the world and the internet changes to ensure you have plenty of options to personalize your website. With thousands of plug-ins, custom templates, and analytics tools, you can completely customize your website for lead generation — or anything else!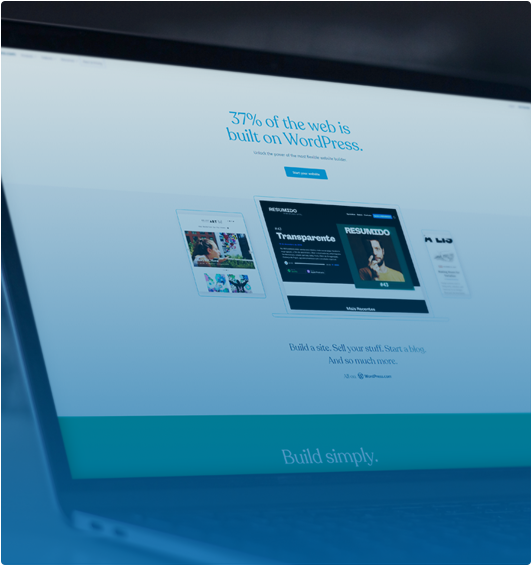 Some of the top reasons the team at Coalition Technologies recommends WordPress for lead generation web design include:
Tons of Opt-In Options: With WordPress, you can select from a variety of opt-in plugins that allow you to optimize for conversions with lightbox popups, scroll boxes, full-screen welcome mats, and floating bars.
Streamlined Targeting: Instead of bombarding your website visitors with pop-ups that interrupt their browsing, you can control exactly when your opt-in and form boxes make an appearance.
Simplified Integration: You don't want to struggle to integrate lead generation solutions into your marketing strategy. With WordPress, it's effortless to ensure your website easily merges with all major email marketing services.
At Coalition Technologies, we can improve upon an existing WordPress website or help you migrate from an alternative platform. If you think WordPress is the ideal choice for your business needs, our team is here with focused solutions.
Our Services
Coalition Technologies is a flexible agency that offers a huge selection of services. You can customize our service options as easily as you customize your website when you work with us.
WordPress Site Development
With nearly 10 years of experience working with WordPress, our lead generation web design and development team can do nearly anything. Just tell us what you're looking for and we'll be there to bring your vision to life!
Theme Customization
Whatever your custom theme development or theme conversion service requirements, Coalition Technologies can handle it. We strive for a responsive approach to ensure your website can generate leads from any device, including tablets and smartphones.
WooCommerce Solutions
Coalition Technologies wants to be your one-stop company for all elements of web development, including WooCommerce. Our team can help your business develop a growth-oriented WooCommerce store or migrate an existing store to WooCommerce quickly and easily.
Blog Development
If hosting a blog is an integral part of your SEO strategy, WordPress offers a purely scalable and engaging platform with great theme prices and the shortest TAT. You can even gain the expertise of our marketing team to perfect your optimization and keyword research strategies.
Page Speed Optimization
While many things affect the page load speed and responsiveness of your lead generation website, following best coding practices is critical. Our page load speed increases can help combat your website's bounce rate and boost performance.
API Integration
Integrate any number of software components with your lead generation website and enjoy seamless data sync and mobile app integration. Coalition Technologies can help extend your website's capabilities with our service options.
ADA Compliance
Depending on your industry, you may need different levels of ADA compliance on your website. Coalition Technologies stays informed of all ADA developments, and we're experienced in fusing ADA requirements with your own goals.