A Top Cannabis & CBD SEO Company
Coalition Technologies is a marketing team hyper-focused on helping companies drive traffic to their website and convert those visitors into customers. Take your business to the next level with expert cannabis and CBD SEO services.
Get Started Now

#1 best marijuana digital marketing firm
mar & apr 2020- Best Marijuana Guide
THE INNOVATION YOUR CBD COMPANY NEEDS
#1 SEO Agency in Los Angeles
Many High ROI Canabis SEO Case Studies
Google Ads Certified Partner
200+ Full-Time Experts in Marketing, SEO,PPC, Web Design and Development
Worked with Solstice Cooperative, Tops Cannabis, Smoke Tokes, and Daily High Club
Connect With the Top-Ranked Cannabis SEO Company
Coalition Technologies operates with accountability through experts based in the USA. Stay in touch with project managers through bi-weekly reports and alignment meetings.
Our specialists work with clients directly to deliver sustainable long-term results. Trust Coalition Technologies for leading cannabis & CBD SEO services.
Consult directly with an expert on your marketing goals and the initiatives that will bring you the biggest return on your investment.
Get a FREE Project Plan and Scope Now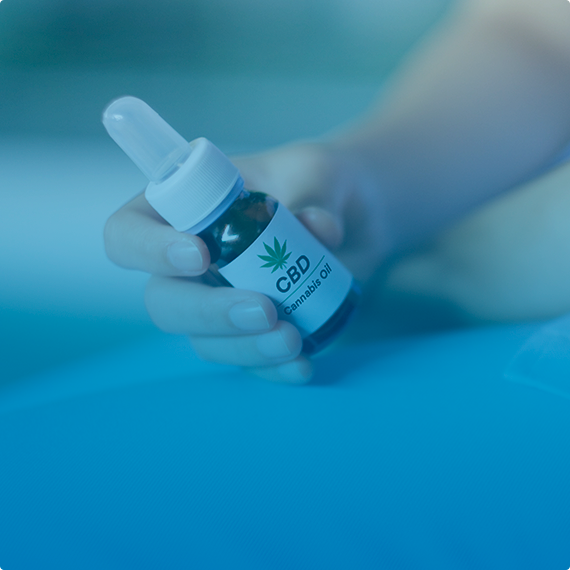 Why SEO is Critical for the Success of Your Cannabis Brand
The long-awaited legalization of marijuana has generated a competitive ecommerce market. This industry will only be more lucrative as more states legalize cannabis. As of June 2018, Canada became the second nation to fully legalize cannabis, a move that will undoubtedly have ripple effects south of the border.
In North America, consumer spending on marijuana is expected to reach $47.3 billion by 2027.
New Dispensaries and Accessory Companies Take Their Business Online Every Day
Step Up and Stand Out
A cannabis SEO company like Coalition Technologies can help you break through the marketing noise and build your customer base.
While many dispensaries and suppliers have set up shop online with some success, many more are floundering due to payment processor restrictions, lack of foresight into PPC, and other gaps in their SEO strategies.
With more marijuana retailers entering the digital marketplace, it's imperative for businesses to set themselves apart with cannabis and CBD SEO services. It pays to invest in a strategic partnership with a leading SEO firm that caters to cannabis brands and retailers.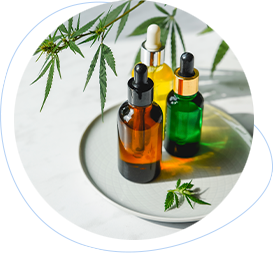 SEO

Search Engine Optimization




Higher Page Rankings

On Search Engines like Google




Increased Traffic

To your website




Increased ROI

Return On Investment
Featured Projects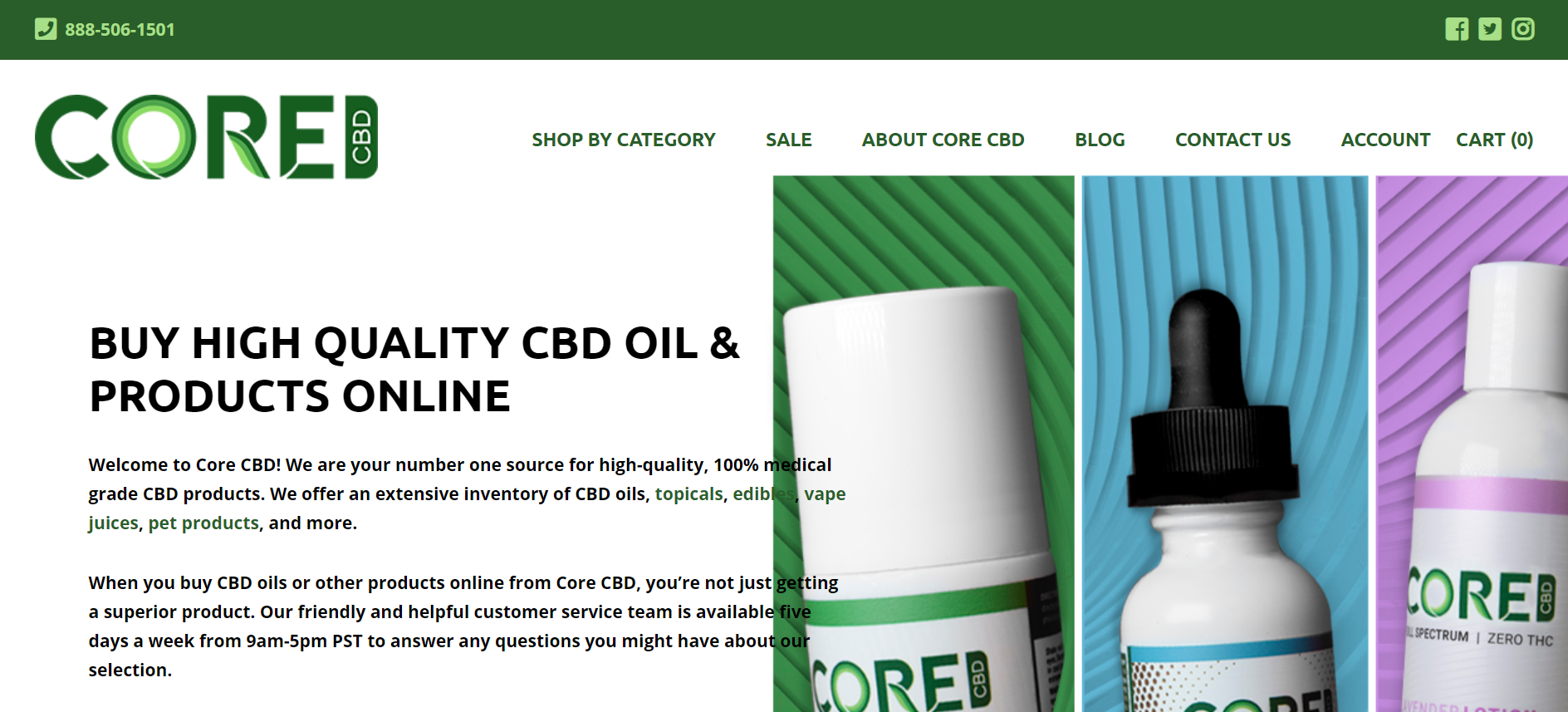 CoreCBD
This CBD oil company have seen a 240% increase in organic sessions and a 376% increase in organic revenue in 9 months.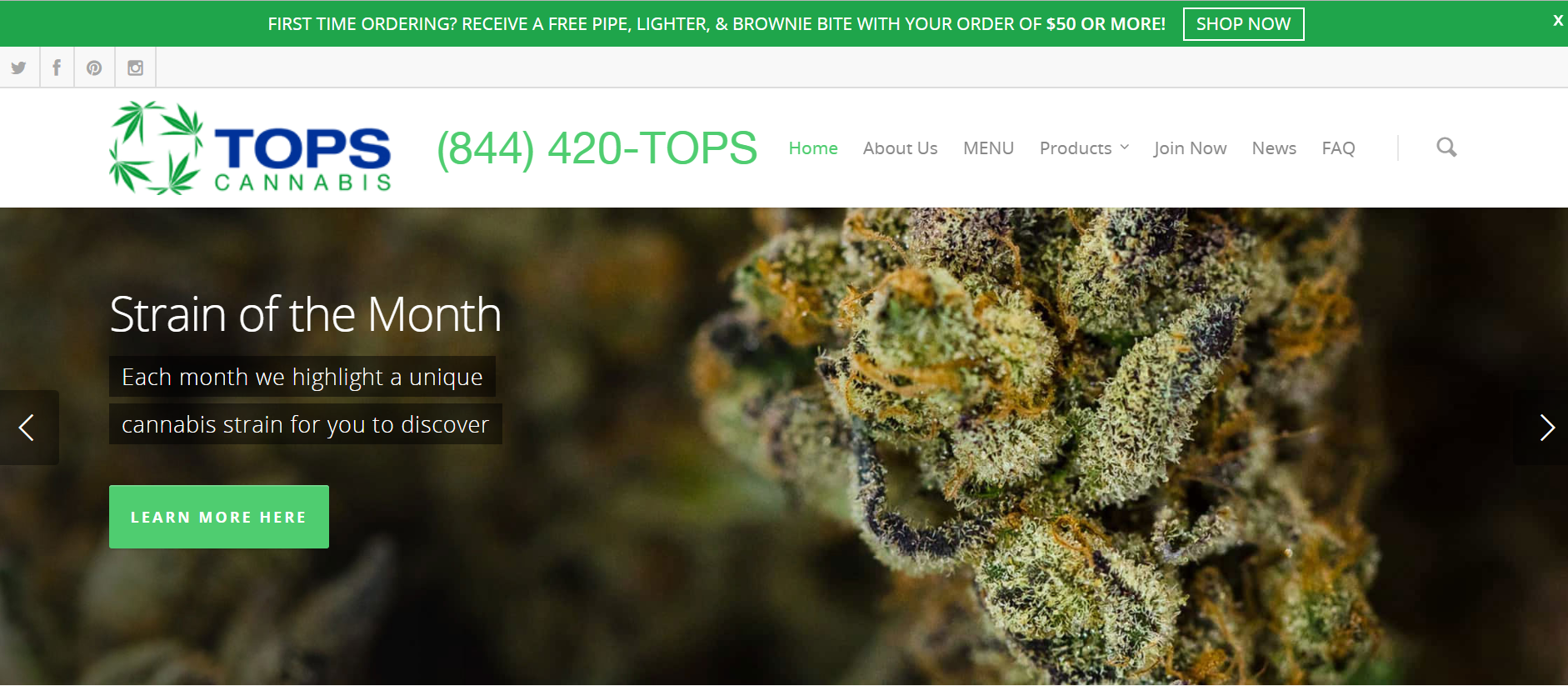 Tops Cannabis
Due to our SEO work, this marijuana delivery service have seen a 285.18% growth in organic traffic in one year.
Amandeep

Web Development Manager

Brittney

Digital Producer Team Lead

Bryan

Accounting Team Lead

Carl

Director of Digital Strategy

Charline

Digital Producer Team Lead

Chris

SEO Reporting Team Lead

Christian

SEO Specialist Manager

Deepak

SEO Analyst Team Lead

Gabrielle

Recruiting Team Lead

Hamza

Solutions Development Team Lead

Ivona

Recruiting Team Lead

Jonathan

Back End Team Lead

Kanika

SEO Specialist Team Lead

Karan

Quality Assurance Team Lead

Karanbeer

Front End Team Lead

Rebecca

Marketing Team Manager

Suresh

SEO Analyst Team Lead

Tyler

Digital Producer Team Lead

Ambrogio

Front End Developer

Avionne

Digital Strategist Assistant

Carrie

Web Digital Producer

Charles

Web Digital Producer

Charles

Digital Strategist

Czarina

Digital Strategy Assistant

Devin

Web Digital Producer

Dewayne

Web Digital Producer

Evangeline

Digital Producer

Gurpreet

Front End Developer

Harpreet

Front End Developer

Heather

Digital Producer Assistant

Jason

Assistant Reporting Analyst

Jayme

Web Digital Producer Team Lead

Joseph

Front End Developer

Katie

Copy Strategist Trainee

Komal

Quality Assurance Specialist

Kowshik

Front End Developer

Krista

Web Digital Producer Assistant

Kristina

Digital Producer Assistant

Laurel

Assistant to the CEO

Monique

Digital Strategist Assistant

Nehemiah

SEO Reporting Analyst

Nikki

Reporting Analyst Assistant

Nirlep

Front End Developer

Pedro

Reporting Analyst Assistant

Prabhjit

Front End Developer

Reuel

Web Digital Producer

Shahrukh

Laravel Developer

Simer

Assistant to the Dev Manager

Steffy

Digital Strategist Assistant

Tiffany

Assistant Copy Strategist

Tyler

Web Digital Producer

Vatsal

Quality Assurance Specialist
Coalition Technologies is an Innovative Cannabis SEO Company
Recognizing the trend towards legalization, many digital marketing agencies are quickly trying to catch up and get in on 'the green rush.' Many of them are advertising their services to cannabis and CBD companies without a portfolio of work in the field.
For instance, if SEO firms do not carefully understand the regional atmosphere and regulations surrounding cannabis, they could erroneously choose keywords that lose valuable traffic and leads. Even worse, cannabis companies could be shut down if local governments, national authorities, and even payment processors disagree with their marketing techniques.
Unfortunately, these companies do not have the experience to navigate the volatile marketplace of shifting state and federal regulations on cannabis. The SEO tactics that might work for traditional ecommerce stores could suffer if thoughtlessly applied to brands in this industry.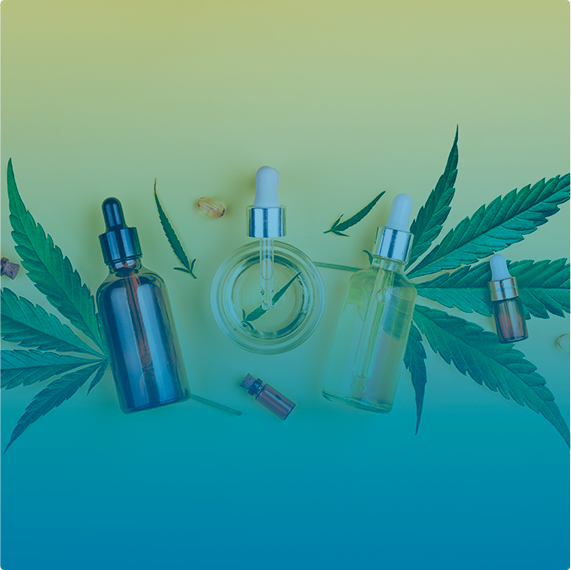 The Benefits of Coalition as Your Cannabis SEO Company
As a cannabis SEO company founded and based in California, we've been providing marijuana and CBD SEO services in this sector for years.
Our experience has made us cannabis and CBD SEO experts.
Legally and commercially compliant
keyword research
Complete competitor research
Local search optimization for states
where cannabis and CBD are legal
Digital public relations, influencer
outreach, and link building
Proper Google Analytics tracking
Month-to-month contracts available
Ad strategy and production of banners,
images, and social media promotions
Proper Google Analytics and
Google Ads linking
Migrations, Web Development, & Design
For older websites, we specialize in upgrades, redesigns, and platform migrations that keep SEO at the forefront. From responsive design implementation to complete redesigns, we integrate our expertise as a cannabis SEO company with key ecommerce partnerships. We work with Magento, BigCommerce, and Shopify, the most prominent platforms on the market.
Our Partnerships
BigCommerce Certified Elite Partner Agency
Shopify Plus Expert Agency
Magento Certified Solutions Partner
We're leaders in SEO-focused redesigns and seamless website migrations. Our cannabis and CBD SEO services have helped countless dispensaries and retailers retain revenue-generating keyword rankings and traffic. On many campaigns, our team's work contributed to higher revenue and rankings post-migration.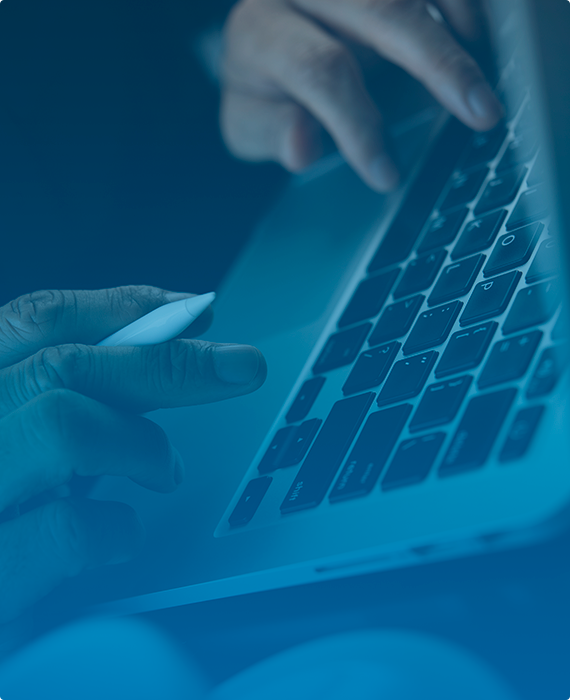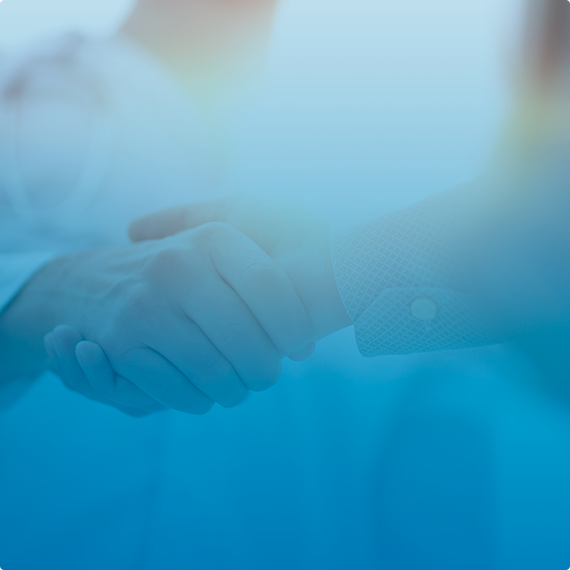 Coalition is Ready to Commit to Your Success
Coalition Technologies is a leading cannabis SEO company for brands and accessory retailers. Our clients who compete in this industry have outperformed their competitors and have reached a loyal customer base who keep coming back for more.
We've earned a 4.7-star rating with 1200 reviews on FeaturedCustomers, 4.8 stars on Facebook with 70+ reviews, and 4.7 stars on Google with 110+ reviews. We're also winning at our own game by ranking #1 for terms like Los Angeles SEO Agency.
What Our Clients Are Saying

They consistently went above to improve our website every month we worked with them. Their team put in far more work than required by their contract to ensure that they delivered the highest quality product possible. A lot of SEO companies are going to say whatever they can to get you to sign and commit to them, they were never pushy and simply let their work speak for themselves. Everyone was incredibly knowledgable, prompt, professional yet personal, and a pleasure to work with. I honestly don't have any bad things to say.

Their digital marketing efforts have fostered year-over-year organic growth in conversion rates and revenue. Coalition Technologies is professional, committed, and responsive. They manage the collaboration well and provide actionable advice, ultimately delivering top-tier results. Beyond their good results and high professionalism, Coalition Technologies is amicable and pleasant to work with. They feel like they're part of our team. They frequently make suggestions that are outside of the project scope but are incredibly helpful. It's reassuring to know that they check on the site and have a vested interest in it.

The work has been hugely successful, with dramatic increases in both site traffic and revenue. The team works independently, provides bi-monthly updates, and are always aware of the latest trends in digital strategy. They put a lot of thought into the SEO strategies, and that knowledge is something we can't replicate. They're also really transparent. I've used other companies that claim everything's proprietary, but Coalition gives us access to everything. They're very reliable. I trust them completely, which is really nice. I haven't been able to do that with other firms.
Start with a Free Consultation
When you decide to reach out to us, an SEO expert will discuss your vision and consult with you on the ways Coalition Technologies can help you succeed. We will begin working to identify the most effective ways your business can connect with the online visitors who already want to engage with you! If you are ready for us to start your cannabis- or CBD-focused SEO services and online marketing, reach out to us today to get your free quote! Call (310) 827-3890 or contact us online.