Your Dallas SEO
Services Company
We're a digital marketing company that has a proven track record of success.
Explore customized Dallas SEO services that focus on your needs.
Succeed With Coalition
At Coalition Technologies, we offer you the services of an experienced team that's dedicated to you and passionate about our work. Discover a Dallas SEO company with a history of success and client satisfaction.
Over 600 successful client case studies
Top 1% of applicants hired after rigorous skills testing
110+ Google reviews with a 4.7 average rating
1,200+ Featured Customer reviews with a 4.7 average rating
Get a FREE Project Plan and Scope Now
Dallas SEO Services
SEO, also called search engine optimization, is all about enhancing your website and online presence to increase visibility, traffic, and sales. The Dallas SEO services we offer encompass nearly every aspect of optimization for digital marketing, including:
Ecommerce SEO
Lead Gen SEO
Local SEO
Amazon SEO
We Build Our Strategies Around Your Needs
You choose our Dallas SEO services based on your needs as a company. Hoping to grow your Amazon sales? Explore optimization for Amazon. Want to target the local market? You need SEO that zeroes in on city- and county-focused words.
Dominate With the Right Keywords
One of the most important aspects of any SEO campaign is keyword research. This is when our technicians scour searches for the best terms and phrases to use for your website. Each page needs its own keywords that are relevant, targeted, and accurate. If you use all the right keywords, you can dominate a competitive market and decimate your competition.
Why Does SEO Matter?
The answer is simple — SEO drives relevant traffic to your site. That's the key to digital marketing. Anyone can send people to your website, but are these the people most likely to purchase your products and services? Our Dallas SEO company has the expertise to find terms that target people who are already looking for you. Our strategies help your business evolve through a customized roadmap to success.
Our Top SEO Tactics
Our tactics evolve with the digital world. However, there are a few strategies that are evergreen. We've got you covered with powerful and effective tools to grow your sales and ensure your success.
On-Site SEO
You want your website to seamlessly communicate with search engines through proper metadata, clean interlinking, and comprehensive backend development. Our on-site Dallas SEO services ensure we check every page for broken links and errors, website loading speed, useful third-party marketing and analytics tools, and so much more.
Off-Site Link Building
You want superior results with a two-pronged SEO approach. As we work on your website SEO, we also target other related websites to link back to yours. These are websites with high domain authority and significant value that can transfer some of their rankings with search engines to your own domain. They also send you traffic that is interested in your products.
Local SEO
Our local Dallas SEO services can really deliver exceptional results based on phrasing that targets a user's location. If you want Dallas to know who you are, Coalition Technologies will find the best keywords to make sure they find out. Every header, title tag, meta description, and alt text will have interconnected, local keywords.
Content Management & Creation
Ensuring the content on your website isn't too thin or too keyword stuffed is one of the ways our Dallas SEO company convinces search engines that your website is trustworthy. We manage existing content and create new content to benefit your rankings in search results and provide customers with useful information about your services.
Our SEO Process
Our process starts with a deep dive into your website and campaign strategies. We then make recommendations that we can start implementing right away. We follow up with tracking, analytics, and reporting that keep you updated with everything we do. Our Dallas SEO reporting services include bi-weekly calls with your Digital Producer and monthly reports that detail everything we've worked on during that period.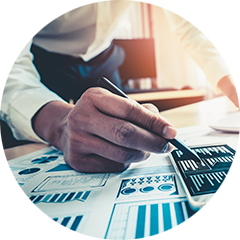 1
Monthly Reports
Every single month, you'll get a report from your Digital Producer with detailed analytics of your project. It will include upcoming steps as well as results from our current efforts.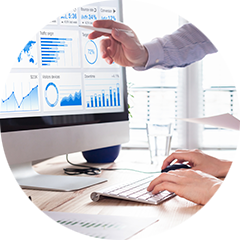 2
Google Analytics
Google Analytics is just one of the tools we use to track your SEO. The information they provide allows us to identify effective strategies and adjust campaign elements that aren't performing as well.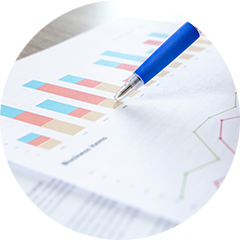 3
Call & Form Tracking
Tracking new leads through call and form reporting shows us where visitors are coming from and what they expect from you. We can optimize our conversions through a thorough review of this data.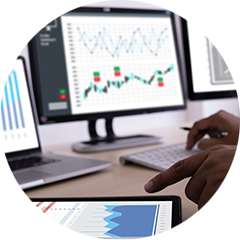 4
Web Traffic Reports
You want to be able to check in on traffic and revenue at any time. Coalition Technologies can provide you with a customized dashboard to show you exactly what you want to know.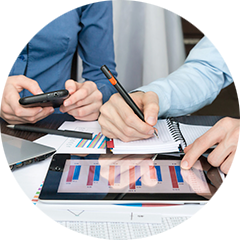 5
Keyword Reports
Our Dallas SEO company tracks all changes in keyword rankings to try to recognize trends and make targeted adjustments. You can see pages rise through the ranks with a KW report.
Concrete Success
You're looking for Dallas SEO services that provide proven results. Coalition Technologies has the success stories that show you why we're the best. Explore over 600 case studies by industry, service, or platform here:
An additional $125,000 in profit in the first year.
Spinning, a global indoor cycling brand, came to Coalition after nearly losing money on their PPC efforts. They wanted to increase traffic and revenue while lowering their PPC spend.
Our initial improvements netted them $125,000 more profit in the first year. Our SEO efforts brought them up to an average of $300,000 a month in revenue, and our PPC campaigns generated $6,000,000 in revenue in just three years.
ROI increased by 868% in six months.
Urban Armor, an Apple accessories retailer, had a strong Amazon presence but couldn't break through in the ecommerce space. They needed a strong website to build better customer loyalty and brand awareness, and they chose Coalition for the project.
Within six months of the new website's launch, Coalition's work provided an 868% return on investment. Organic revenue was up by 358%, from $20k to $92K in just a year.
Organic traffic increased by 492%.
Emmer & Oat, a family-owned fashion label, transferred from an Etsy shop to their own ecommerce website and came to Coalition looking for an increase in their conversion rate and higher revenue.
With our PPC and SEO efforts, we increased organic traffic by 492% and new organic users increased by 320%. Their overall revenue increased by 100%, resulting in $554k in overall revenue.
This once-unknown brand reached #1 in search results.
All Fit Automotive, a specialty car lip company, was struggling to accomplish brand recognition in their niche industry before they came to Coalition.
With our SEO, PPC, and web development work, we were able to increase brand recognition, drive paid traffic to their site that resulted in higher revenue, and bring them up to #1 in search engine results for "car lip kits".
Monthly revenue increased by 65.47% in just 10 months.
Natori, a luxury lifestyle brand, came to Coalition after another BigCommerce Enterprise partner mishandled their migration. They wanted to increase brand recognition and place a higher emphasis on their ecommerce.
After we corrected numerous technical issues with both the site development and the site migration, we got to work on SEO and PPC. Their monthly revenue grew from $221,000 to $366,000 for an impressive 65.47% growth in just 10 months. Over time, organic revenue has increased by 86.30% with organic transactions increasing by 82.27%.
PPC ROI hit an impressive 1,693.15%
West End Motorsports, a motorcycle parts retailer, came to Coalition because they weren't seeing the growth they were hoping for when they transitioned to a new platform. Their traffic and sales were dropping and they needed us to reverse that.
After we fixed some of their migration issues and launched multiple PPC campaigns, monthly organic revenue increased from $577,000 to $817,000, and overall revenue increased from $1.6 million to $2.2 million in a year.
Overall revenue increased by 800%.
Selfie Leslie, an Australian fashion retailer, was looking to drive more organic traffic to their site and see more stability in their revenue so they came to Coalition.
Through our SEO and PPC campaign work, their website is receiving 828% more organic sessions, organic revenue increased 1,175.66%, and their overall revenue has increased by 800% since last year.
Get Outstanding Results With Coalition
If you're ready to get outstanding results for your business, get in touch with us today. Our team of SEO specialists will review your website and provide you with an analysis, strategy, and timeline that includes a competitor strategy review for free. We can also create a custom SEO package for you. We can get you started today, so call us right now at (310) 827-3890.