We're the SEO experts you're looking for:
Certified Google Ads Premier Partner
4.7rating on Google with 110+ reviews
4.8rating on Facebook with 50+ reviews
4.7rating on Featured Customers with 1,200+ reviews
500+ ranking factors tested and ranked
What is SEO?
Search Engine Optimization (SEO) is the process of increasing a website's ranking in search engine results. Creating a site that's easily navigable by users and search engines adds authority and value to your site and ensures you rank at the top of Search Engine Results Pages (SERPs) for the products and services you offer.
Why Local SEO?
With the advent of "near me" searches and hyper targeted results due to mobile device location signals, local search engine optimization is becoming more and more important. Local SEO ensures that you show up in the right place, in front of the right people, at the right time.
SEO is integral to local marketing, as site extensions, localized keywords, and community driven content result in better brand and site recognition for people in your area. Focusing on measurable growth and results, Coalition uses SEO expertise to create a strategy that can bring your business to the forefront of your region and help you build long-term success.
Get a FREE Project Plan and Scope Now



SEO

Search Engine Optimization




Higher Page Rankings

On Search Engines like Google




Increased Traffic

To your website




Increased ROI

Return On Investment
How Do You Incorporate SEO Into Local Marketing?
Some of the most important methods our team uses to optimize your local business include: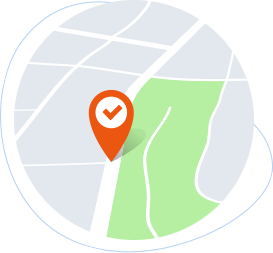 1
Name, Address, Phone Number (NAP), Citations
We place your business's NAP consistently throughout your site, which makes your business more visible to search engines. Citations ensure your NAP is listed uniformly everywhere on the internet, in the same consistent way it's displayed on your site.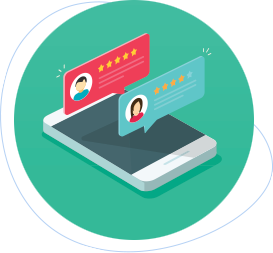 2
Local reviews
We create business listings on directory sites such as Yelp, SuperPages, Foursquare, UrbanSpoon, and many more to allow people to leave reviews and give potential customers a snapshot of your business.
Social media reviews are just as important, as they generate word of mouth exposure and build dialogue with your customer base. Our social media management solutions help develop those discussions while we collaborate with you to incentivize interactions through sales, specials, and giveaways.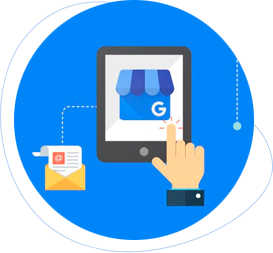 3
Verify with Google My Business
Managing, verifying, and editing your business information on Google may seem daunting. Our team works with Google My Business to ensure your listing is customized with a photo and description, with correct categorization and a reduction in confusing, duplicate listings.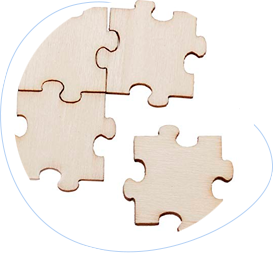 4
Google Extensions
Google ad extensions are a great way to give potential customers more information about your business. They also encourage people to visit your website and increase your brand's authority. Through extensions, your search returns can list your phone number, location, and reviews. Our team incorporates these extensions seamlessly, reducing your bounce rate.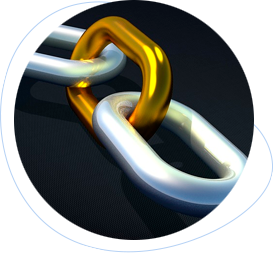 5
Localized Link Building
Local news coverage offers targeted opportunities for link building. Coalition utilizes HARO, a powerful resource that connects journalists and businesses to one another. Offering knowledge in your industry to a verified news source ensures that their readers are routed back to you and your website.
Learn About Our Results-Driven Approach
In a world of rapid change, how do you make your product stand out from the crowd and
craft a following when customers are unaware of your presence?
Grew to $200,000 / month in organic revenue in 2 years!
Coalition provided Search Engine Optimization (SEO) and Pay Per Click (PPC), including exhaustive site audits, ongoing technical work, link building, PR and more during the course of our campaign with this women's swimwear retailer.
Our team's efforts helped to grow the brand from an average of $4,000 a month in sales to over $200,000 in organic revenue within a two year time period.
$32,500 in marketing spend generates $800,000 in revenue.
The Pink Lily Boutique approached Coalition as the brand eyed its future. The husband and wife team behind the successful fashion startup were eager to find a forward thinking and stable digital agency they could rely on for SEO, PPC, BigCommerce design and development, and more.
Led by the Coalition Digital Strategy team, Pink Lily's trust was rewarded with fantastic growth in revenue generated through organic traffic, PPC advertising, and social, as well as improved conversion rates with a conversion optimized BigCommerce store.
400% growth in revenue in 9 months with Coalition.
Most businesses take years to experience the type of growth Coalition was able to generate got Trophy Outlet – a 400% revenue growth in nine months working with us.
By leveraging the incredible marketing power of search engine optimization (SEO) in a highly competitive industry, TrophyOutlet.com's work with Coalition has generated an incredible ROI.
SEO drives doubling of organic sales and traffic.
After another agency poorly migrated them to a BigCommerce store, 1ink.com faced a huge range of SEO issues that were contributing to lost rankings and revenues.
Coalition's SEO and strategy teams spotted numerous duplicate content issues, internal linking problems, and more early in the campaign and were able to resolve them effectively. Our SEO work increased organic search revenue by nearly 100% in a matter of months from kickoff.
First year with Coalition resulted in additional $155,000 in sales!
TrumpetandHorn.com benefited from the full range of Coalition's capabilities. Our team helped with designing, developing, and optimizing an inaugural store. Then, our marketing teams provided advanced SEO and PPC strategies that drove this brand to be one of the top ranked in Google for hyper competitive jewelry keywords.
All that resulted in over six figures in new sales through search engines within one year. We've just recently launched a new and improved ecommerce website with the Magento platform for this business.
10 months to reach $150,000 in revenue.
JoyofSocks.com, an ecommerce store focused on selling fun and personality-driven socks for men, women, and kids, leaned on Coalition's team of search marketing experts to help grow their market share.
Within ten months of kicking off our project and very little change in advertising spend, Coalition had been able to generate $150,000 in new revenue.
Custom Magento build drives revenue growth of over $200,000.
The visual appeal of a website is often only captured in the eye of its beholder. Not so for the Magento store Coalition design, developed, and launched for StarfireDirect.com.
Supported by our proprietary approach to SEO and PPC, our client saw over $200,000 in revenue growth through ecommerce sales.
Our Local Marketing Strategies
In addition to our current SEO strategies, we have specific methods for increasing traffic and sales for localized businesses. We build on our fundamental methods of SEO success to create a more targeted approach towards consumers in your area.
Testing
Our team uses programs that analyze which keywords work best in your localized area through search volume and trend reports. We ensure your site is user friendly with an emphasis on enjoyable user experiences.
Schema Markup
Schema is code that you may implement in order to help search engines return more informative and relevant results for users. Schema markups tell Google what your data means, not just what it is. We're experts in implementing schema markups seamlessly, ensuring searchers can see a website's purpose on the SERPs.
Responsive Design
Responsive design is an integral part of our site builds, as it integrates your site with any device and impacts usability, especially for mobile phones. Since so many localized searches come from people on their phones, it's essential that your site loads quickly and is easily navigable for consumers on any platform.
Local Events Coverage
We recommend taking advantage of every opportunity for exposure, as it requires you to stay active and engaged within your community. Local events are great opportunities for more insight into possible keywords, branding opportunities, and feedback from your customers, so we make sure to reference them.
Optimized Content
Your site needs to answer the most important questions a visitor could have: where you're located, what your hours are, and what products or services you offer. Coalition Technologies conducts extensive keyword research optimized for your city or region.
Localized Landing Pages
Whether you have multiple business locations or just want to target a specific location, we can help users find you with localized landing pages. Using location-targeted keywords and details, these pages allow the user to get the specific information they need.
Amandeep

Director of Design & Development

Carl

Director of Digital Strategy

Rebecca

Director of Marketing

Aaron

Copy Strategist Team Lead

Abdul

PPC Team Lead - Search

Andrea

Public Relations & Link Building Team Lead

Christian

Results Manager

Czarina

Digital Strategy Assistant Team Lead

Daniel T.

SEO Analyst Team Lead

Deepak

SEO Analyst Team Lead

Eric V.

Front End Development Team Lead

Hamza

Solutions Development Team Lead

Ivona

Recruiting Team Lead

Jayme

Design & Development Digital Producer Team Lead

Jonathan

Back End Team Lead

Julio

Front End Team Lead

Karan

Quality Assurance Team Lead

Karanbeer

Front End Team Lead

Katie

Reporting Team Lead

Kristina M.

Marketing QA Team Lead

Manoj

SEO Analyst Team Lead

Myra

Operations Support Team Lead

Raj

Full Back End Team Lead

Reuel

Web Digital Producer Team Lead

Rohit

SEO Analyst Team Lead

Ryan

Marketing Digital Producer Team Lead

Sarah S.

Digital Producer Team Lead - Marketing

Thys

Digital Producer - Marketing Team Lead

Tiago

SEO Development Team Lead

Tiffany

Copy Strategist Team Lead

Umair

Front End Team Lead

Vivek

PPC Analyst Team Lead

Abongile

Senior SEO Analyst

Aisha

Associate Digital Strategist

Ambarish

Front End Developer

Ambrogio

Front End Developer

Ambrosia

Digital Producer

Amy

Associate Marketing Digital Producer

Annamariah

Digital Producer Trainee - Marketing

Ashley

Digital Producer Trainee - Marketing

Avionne

Digital Strategist Assistant

Brooke

Assistant Reporting Analyst

Carolyn

Assistant Copy Strategist

Charles

Digital Strategist

Cody

Digital Producer Trainee - Marketing

Cyd

Assistant Copy Strategist

Daniel S.

Digital Strategist

Deahna

Junior Reporting Analyst

Diana

Digital Producer Trainee - Marketing

Dianne

Digital Strategy Assistant

Digna

SEO Analyst - Link Building

Divya

Front End Developer

Gabi

Assistant Copy Strategist

Garrett

Marketing Digital Producer Trainee

Grace

Marketing Digital Producer Trainee

Harpreet

Front End Developer

Hunter

Digital Producer Trainee - Marketing

Jameson

Digital Producer Trainee

Jennifer I.

Digital Production Assistant - Marketing

Jennifer L.

Marketing Digital Producer

Jessica S.

Associate Digital Producer - Marketing

Jessica T.

Digital Producer Trainee - Marketing

Joseph

Front End Developer

Josiah

Back End Developer

Julie

Digital Producer Trainee - Web Design and Development

Kate

Associate Digital Producer - Marketing

Kathy

Digital Producer Trainee

Kelsey D.

Associate Email Marketing Strategist

Kevin K.

Digital Strategist

Kevin S.

Digital Strategist

Kimberley

Marketing Digital Producer

Komal

Quality Assurance Specialist

Krista

Web Digital Producer Assistant

Laurel

Assistant to the CEO

Matt

Associate Digital Producer - Marketing

Meagan

Digital Producer Trainee - Marketing

Megan

Copy Strategy Assistant

Mohammad

Back End Developer

Morty

Associate Digital Producer - Web Design and Development

Neeraj

SEO Analyst Trainee

Nehemiah

SEO Reporting Analyst

Norah

Associate Digital Producer - Marketing

Pauline

SEO Analyst Trainee

Romeo

Front End Developer

Sam

Assistant Copy Strategist

Sarah O.

Recruiter Trainee

Scot

Marketing Digital Producer

Sevdha

Associate Digital Producer - Marketing

Shaina

Digital Producer Trainee - Marketing

Shardé

Digital Strategy Assistant

Shiela

Operations Assistant

Sierra

Personal Assistant

Simer

Assistant to the Dev Manager

Sneha

Front End Developer

Steffy

Digital Strategist Assistant

Stephanie

Associate Digital Producer - Marketing

Steve

Associate Digital Producer - Marketing

Steve

Digital Producer - Web Design and Development

Tibor

Front End Developer

Tim

Assistant Copy Strategist

Tyler

Web Digital Producer

Unigwe

Back End Developer

Vajra

Front End Developer - Trainee

Victoria

Recruiter Trainee

Xevran

SEO Analyst Trainee