2021-03-26 17:34:29
Magento Web Design & Development Company
The #1 Magento Development Company in the US
Take your Magento website to the very top when you work with Coalition.
Magento & Ecommerce Development Company
The Magento 2 platform is one of the internet's top web development platforms. It allows for a customizable customer experience, supports expansion as your business expands, and allows any business to navigate the complex world of ecommerce with ease.
When it comes to Magento, the team at Coalition Technologies has the experience to help your business fully leverage the features of this versatile platform. This, in turn, will help your business grow.
Get a FREE Project Plan and Scope Now
Certified Google Premier Partner
4.7rating on Google with 110+ reviews
4.8rating on Facebook with 50+ reviews
4.7rating on Featured Customers with 1,200+ reviews
500+ ranking factors tested and ranked
Coalition Technologies is the Magento Development Company You Need
Working with Magento will be the best business decision you make. Why? Because the quality of our Magento team is top-notch. Coalition Technologies' team has combined experience not just in Magento development, but in areas such as digital marketing, paid advertising, social media management, and SEO services.
At Coalition Technologies, we've built hundreds of Magento websites and generated millions of dollars in SEO revenue for clients who chose the Magento platform. Our Magento development team can transform your website and get you on the first page of search results.
Why Use Magento?
Easy Content Management
When it comes to interfaces, Magento is a cut above the rest. It includes a powerful content management system (CMS) that can be used to create content for your store that will keep your customers coming back.
Search Engine Optimization (SEO)
Magento offers improvement for organic traffic. It allows developers and content strategists to easily prepare content and to use SEO requirements to better position your business in search engines.
Easy Third-Party Integrations
Connect your Magento ecommerce website with platforms like PayPal, Mail Chimp, Google Shopping, and more. It's easy to do so with Magento's large library of extensions.
Security Permissions
Your Magento website comes with top-of-the-line security and gives you the option to implement multiple security layers, such as CAPTCHA, PCI Data Security, and a secondary password.
Saves Time and Money
The Magento platform gives you the features every ecommerce store should have, including extensions and the ability to create multiple ecommerce stores using the same installation.
Design & Development
Magento design takes a conversion-optimized user experience and adds the right amount of unique brand personality. Magneto development requires the know-how to seamlessly integrate elements and plugins. Our team has the know-how and the skill to do all this, and we continue to set the bar.
Secure & Scalable Magento Website Development
You want to work with an ecommerce development company that will help you navigate through the process of Magento development. As a premier Magento development company, we have the skills and the experience necessary to help you stand out from the rest of the ecommerce crowd.
Our Magento Web Design Process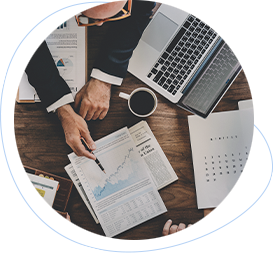 1
CONCEPTUALIZATION
We take the time to understand your business and its strengths and weaknesses. We are also proactive and search for opportunities to improve your website.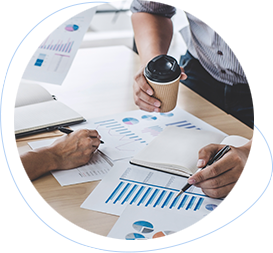 2
APPROACH DEFINITION & STRATEGY
At Coalition Technologies, we analyze information and develop the best strategy to provide lasting solutions for a client's project and business.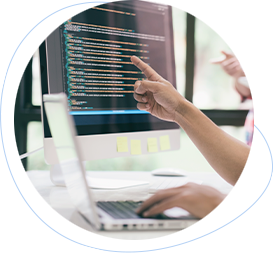 3
DEVELOPMENT
We follow a coordinated workflow and present frequent progress updates. We also anticipate issues and give feedback to help solve pain points.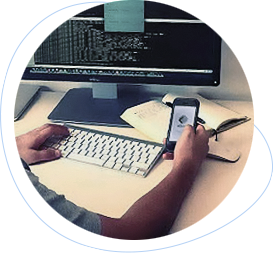 4
QUALITY ASSURANCE (QA)
We make sure to QA test and detect problems that can be generated from the development process, ensuring 100% of your goals are completed.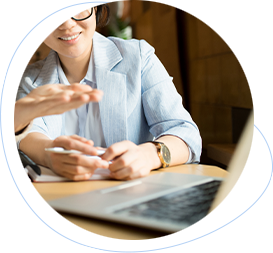 5
MARKETING SUPPORT
Our team will develop a marketing campaign tailored to your business needs. In turn, traffic, sales, and revenue will increase.
Our Work Includes 600+ Websites Built
Featured Projects
NS Corporation
Find out how we helped this vehicle washing system manufacturer integrate a Magento ecommerce store into their WordPress site.
Plum Pretty Sugar
View the on-point Magento storefront that we developed for this feminine, trend-forward fashion brand.
Our Magento Development Company Works For You
Coalition Technologies has the best team working for you. We source employees worldwide and only hire the top 1% of applicants after rigorous skills testing. Our world-class team will work together, for you, to build the Magento website of your dreams.
Amandeep

Director of Design & Development

Carl

Director of Digital Strategy

Rebecca

Director of Marketing

Aaron

Copy Strategist Team Lead

Abdul

PPC Team Lead - Search

Andrea

Public Relations & Link Building Team Lead

Christian

Results Manager

Czarina

Digital Strategy Assistant Team Lead

Daniel T.

SEO Analyst Team Lead

Deepak

SEO Analyst Team Lead

Eric V.

Front End Development Team Lead

Hamza

Solutions Development Team Lead

Ivona

Recruiting Team Lead

Jayme

Design & Development Digital Producer Team Lead

Jonathan

Back End Team Lead

Julio

Front End Team Lead

Karan

Quality Assurance Team Lead

Karanbeer

Front End Team Lead

Katie

Reporting Team Lead

Kristina M.

Marketing QA Team Lead

Manoj

SEO Analyst Team Lead

Myra

Operations Support Team Lead

Raj

Full Back End Team Lead

Reuel

Web Digital Producer Team Lead

Rohit

SEO Analyst Team Lead

Ryan

Marketing Digital Producer Team Lead

Sarah S.

Digital Producer Team Lead - Marketing

Thys

Digital Producer - Marketing Team Lead

Tiago

SEO Development Team Lead

Tiffany

Copy Strategist Team Lead

Umair

Front End Team Lead

Vivek

PPC Analyst Team Lead

Abongile

Senior SEO Analyst

Aisha

Associate Digital Strategist

Ambarish

Front End Developer

Ambrogio

Front End Developer

Ambrosia

Digital Producer

Amy

Associate Marketing Digital Producer

Annamariah

Digital Producer Trainee - Marketing

Ashley

Digital Producer Trainee - Marketing

Avionne

Digital Strategist Assistant

Brooke

Assistant Reporting Analyst

Carolyn

Assistant Copy Strategist

Charles

Digital Strategist

Cody

Digital Producer Trainee - Marketing

Cyd

Assistant Copy Strategist

Daniel S.

Digital Strategist

Deahna

Junior Reporting Analyst

Diana

Digital Producer Trainee - Marketing

Dianne

Digital Strategy Assistant

Digna

SEO Analyst - Link Building

Divya

Front End Developer

Gabi

Assistant Copy Strategist

Garrett

Marketing Digital Producer Trainee

Grace

Marketing Digital Producer Trainee

Harpreet

Front End Developer

Hunter

Digital Producer Trainee - Marketing

Jameson

Digital Producer Trainee

Jennifer I.

Digital Production Assistant - Marketing

Jennifer L.

Marketing Digital Producer

Jessica S.

Associate Digital Producer - Marketing

Jessica T.

Digital Producer Trainee - Marketing

Joseph

Front End Developer

Josiah

Back End Developer

Julie

Digital Producer Trainee - Web Design and Development

Kate

Associate Digital Producer - Marketing

Kathy

Digital Producer Trainee

Kelsey D.

Associate Email Marketing Strategist

Kevin K.

Digital Strategist

Kevin S.

Digital Strategist

Kimberley

Marketing Digital Producer

Komal

Quality Assurance Specialist

Krista

Web Digital Producer Assistant

Laurel

Assistant to the CEO

Matt

Associate Digital Producer - Marketing

Meagan

Digital Producer Trainee - Marketing

Megan

Copy Strategy Assistant

Mohammad

Back End Developer

Morty

Associate Digital Producer - Web Design and Development

Neeraj

SEO Analyst Trainee

Nehemiah

SEO Reporting Analyst

Norah

Associate Digital Producer - Marketing

Pauline

SEO Analyst Trainee

Romeo

Front End Developer

Sam

Assistant Copy Strategist

Sarah O.

Recruiter Trainee

Scot

Marketing Digital Producer

Sevdha

Associate Digital Producer - Marketing

Shaina

Digital Producer Trainee - Marketing

Shardé

Digital Strategy Assistant

Shiela

Operations Assistant

Sierra

Personal Assistant

Simer

Assistant to the Dev Manager

Sneha

Front End Developer

Steffy

Digital Strategist Assistant

Stephanie

Associate Digital Producer - Marketing

Steve

Associate Digital Producer - Marketing

Steve

Digital Producer - Web Design and Development

Tibor

Front End Developer

Tim

Assistant Copy Strategist

Tyler

Web Digital Producer

Unigwe

Back End Developer

Vajra

Front End Developer - Trainee

Victoria

Recruiter Trainee

Xevran

SEO Analyst Trainee