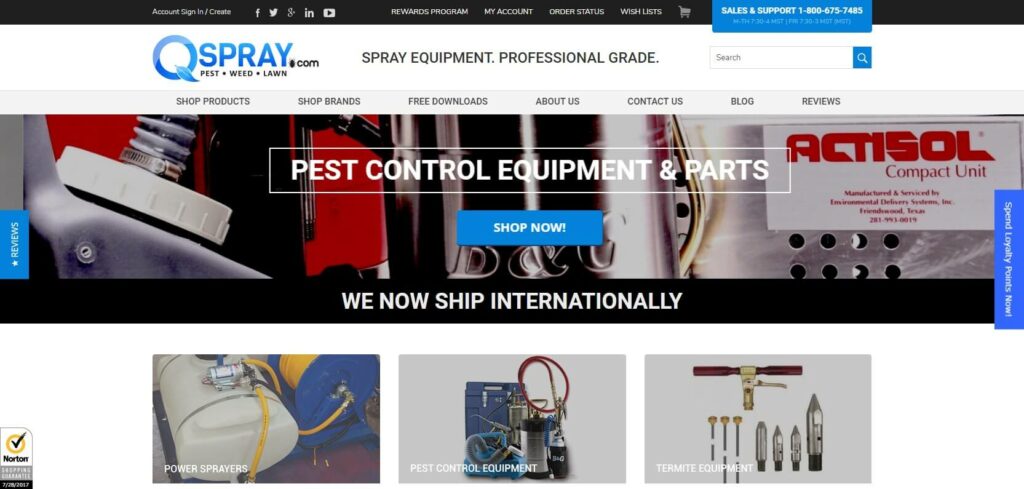 QSpray
Client: QSpray
URL: www.qspray.com
Website Focus: Ecommerce
Website Platform: BigCommerce
Services Provided: PPC, SEO, Web Design, Web Development
Business Type: Business to Business, Business to Consumer
Client Industry: Business & Industrial, Home & Garden
Case Summary: This spray specialist offers equipment to get rid of pests and weeds while maintaining your lawn. They wanted to hose the competition through a new website and brilliant SEO strategies. With an investment of $6,805.07 in their third month of PPC, the campaigns returned $30,792.82 in revenue for an impressive ROI of 352.50%.
Read the challenge, our solution, and the result below
Challenge
QSpray needed help breaking into the digital market. They turned to Coalition to build a website that displayed their commitment to their customers, as well as complete SEO work and launch a PPC campaign. As you can see from our results section, they were pretty pleased that they put their trust in us.
Solution
The first step of this project was to design and build a website that offers their clients a reliable way to make purchases. Coalition built a site that is easy to navigate, with clear images and a streamlined checkout process. We then got to work optimizing their page, linking to social media, and launched our PPC campaign. We think our results speak for themselves.
Result
Within two months of beginning our PPC campaign and SEO work, we increased QSpray's revenue by 263.89% from $21,154. 61 to $76,979.95. The next three months of the PPC campaign saw impressive ROIs of 281.55%, 352.50% and 513.74%. These spectacular numbers are only increasing for this spray specialist.