2018-12-13 19:23:11
Email Marketing Services Consultant in Los Angeles
Coalition Technologies is prepared to spearhead your next email marketing project. We've worked with numerous clients on developing email-based campaigns that increase conversions, site traffic, leads, and improve the quality of the relationship they share with their own clients.
WHY EMAIL MARKETING
Email Marketing is an effective way for businesses to establish a consistent and reliable connection with their consumer base. It establishes a regular connection with your client base.
Email-service marketing encompasses a variety of email-based marketing strategies.
It includes promotional and relational marketing techniques. You can use email marketing to send your target base information about your latest products, services, and deals. Informing the public about your business offerings is one of the most basic and fundamental steps to having a successful marketing campaign. Not only does this carry the potential to have the email's receivers become conversions (sales, leads, regular visitors-whatever you want people to take away from your site), but it also enables them to spread the word about your company. Email marketing is a great way to have people start organic, micro-marketing campaigns on your behalf.
Coalition Technologies Can Direct Your Email Marketing Campaign.
Coalition Technologies ranks among the most prominent email service consultants in today's market. Not only do our email service strategies meet the industry's best practice guidelines, they are setting the standard for the industry. Our research and development team is constantly striving to find better and better ways to use email marketing to our client's benefit.
Other email service consultants will just follow the same old, run-of-the-mill practices that produce limited results. Coalition Technologies will setup an email service that is tailored to your business's needs and objectives. We will then advise you on and implement the best email service strategies to increase your conversions as much as possible. Coalition Technologies isn't the type of email service consultant that will just set something up and leave you to it. Instead, we'll proactively manage your email marketing campaigns to make them responsive to the ever-changing online market.
WHY DO YOU NEED SEO?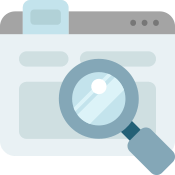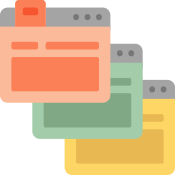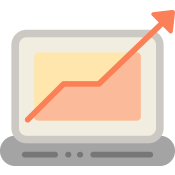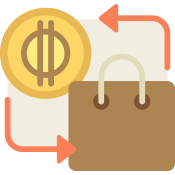 MEET THE TEAM
Amandeep

Web Development Manager

Brittney

Digital Producer Team Lead

Bryan

Accounting Team Lead

Carl

Director of Digital Strategy

Charline

Digital Producer Team Lead

Chris

SEO Reporting Team Lead

Christian

SEO Specialist Manager

Deepak

SEO Analyst Team Lead

Gabrielle

Recruiting Team Lead

Hamza

Solutions Development Team Lead

Ivona

Recruiting Team Lead

Jonathan

Back End Team Lead

Kanika

SEO Specialist Team Lead

Karan

Quality Assurance Team Lead

Karanbeer

Front End Team Lead

Rebecca

Marketing Team Manager

Suresh

SEO Analyst Team Lead

Tyler

Digital Producer Team Lead

Ambrogio

Front End Developer

Avionne

Digital Strategist Assistant

Carrie

Web Digital Producer

Charles

Web Digital Producer

Charles

Digital Strategist

Czarina

Digital Strategy Assistant

Devin

Web Digital Producer

Dewayne

Web Digital Producer

Evangeline

Digital Producer

Gurpreet

Front End Developer

Harpreet

Front End Developer

Heather

Digital Producer Assistant

Jason

Assistant Reporting Analyst

Jayme

Web Digital Producer Team Lead

Joseph

Front End Developer

Katie

Copy Strategist Trainee

Komal

Quality Assurance Specialist

Kowshik

Front End Developer

Krista

Web Digital Producer Assistant

Kristina

Digital Producer Assistant

Laurel

Assistant to the CEO

Monique

Digital Strategist Assistant

Nehemiah

SEO Reporting Analyst

Nikki

Reporting Analyst Assistant

Nirlep

Front End Developer

Pedro

Reporting Analyst Assistant

Prabhjit

Front End Developer

Reuel

Web Digital Producer

Shahrukh

Laravel Developer

Simer

Assistant to the Dev Manager

Steffy

Digital Strategist Assistant

Tiffany

Assistant Copy Strategist

Tyler

Web Digital Producer

Vatsal

Quality Assurance Specialist
The quality of our work shows through because it is designed and hand- coded with care by our professional team in America. We focus entirely on digital work including full service design, programming and marketing.
We believe that a well-designed website is a thing of beauty – but unlike most digital agencies we're equally focused on the business goals of our clients. That's the Coalition difference.
OUR SEO APPROACH
Another reason Coalition Technologies is a top-rated email service consultant is because of our unique SEO approach. We don't look at email marketing as some stand alone, be-all, end-all type of strategy. We look at it as an important factor in your overall search engine marketing (SEM) mission. The team at Coalition Technologies is made up of word-class SEO experts, web designers, digital strategists, and professional writers who will ensure that every aspect of your email and search engine marketing campaign is of the highest possible order.
DELIVERABILITY
Coalition Technologies has you covered when it comes to deliverability. As a premier email service consultant, we understand the importance of ensuring high deliverability rates. We use the best strategies to make sure your emails are correctly sent to your target audience's inboxes. After all, having a perfectly crafted email will only benefit you if it is being read by your base. Other email service consultants will do a little work to put a pretty-looking email template in front of you, but then skimp on the more technical work associated with optimizing those deliverability metrics.
We are ready to be your email service consultant. Contact us today, and we'll begin the conversation about how we can deliver the success you deserve.